10th Annual Buck Creek Clean-up
August 19
@
8:30 am
–
12:30 pm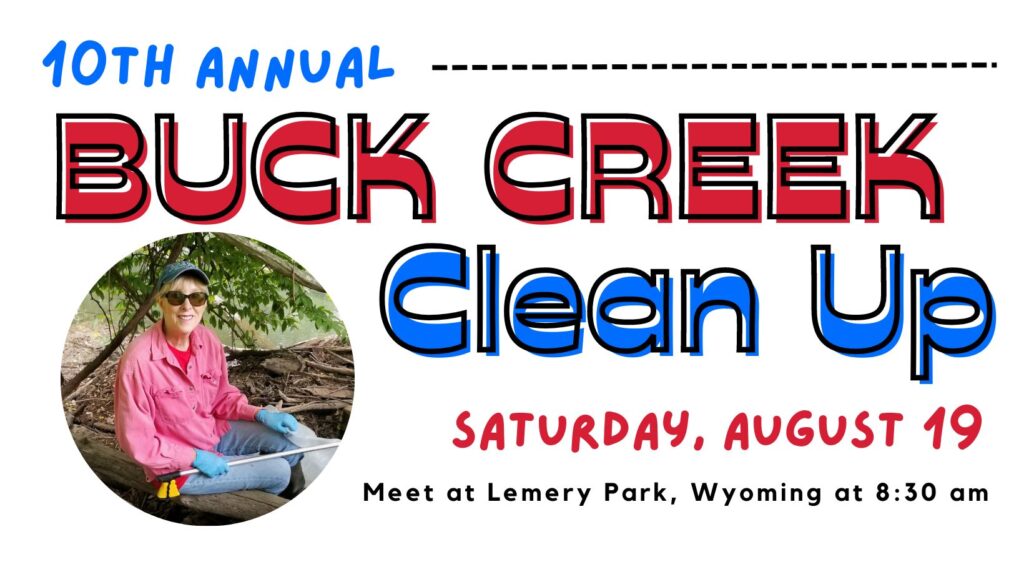 The 10th annual Friends of Buck Creek (FOBC) clean-up event is scheduled for Saturday, August 19, 2023. It will start at 8:30 a.m. in Lemery Park in Wyoming.
SWMTU has partnered with FOBC for numerous years on this event, and we encourage you and other SMWTU members to participate. It's a great opportunity to explore a nearby, urban cold water stream easily overlooked in Wyoming and Grandville. If the past is any indication, there will be a lot of active participants … FOBC organizes the cleanup really well.
If you want to participate, please get more information and register at https://mibuckcreek.org/annual-buck-creek-clean-up/.
Here's what the day will look like:
Starts with coffee/drinks/doughnuts in Lemery Park
Workgroup formation/departing instructions
A few hours of trash pick-up at several different locations
Concludes with lunch & thank yous