The White River is near the northern boundary of SWMTU's geographic area of concern. Flowing through Newaygo, Oceana, and Muskegon counties, the river flows into White Lake and then Lake Michigan near Montague. Along its mostly southwest journey the river flows through the towns of White Cloud and Hesperia where dams in each community disrupt its free-flowing state. In its watershed, many very cold creeks feed into the White River. But because of the dams, the temperature of the White River is marginal for a trout fishery.
SWMTU, along with many other community partners, sees great potential in the White River. In many respects, its ecosystem is similar to the Pere Marquette River, winding rapidly through forests and over a good deal of gravel.
Below here, SWMTU has identified some ongoing efforts that are helping to restore, protect, and preserve the White River. We will continue to update this page as information becomes available.
White River Conservation Efforts
Volunteers help in White River River assessment — study by Trout Unlimited National,  Jake Lemmon, SWMTU, and White River Watershed council started on July 9th 2019. TUNA identified hot zones for improvements. This event used a new app, TU River app to gather GPS locations for river improvements.
Deploying temperature loggers — US Forest Service Northern Research Station and National TU are teaming up to deploy temperature loggers to collect DNA environmental samples throughout the White River watershed.
Historic baselines — TUNA and USFS are building baselines or adding to current documented history on the White River. Both are searching for improvement locations to focus their efforts.
Stabilizing stream banks — TU and USFS are joining efforts to stabilize stream banks.
Improved river access — TU and USFS are working together to improve access at Diamond Point Recreation area. This access is located just up river from where Fruitvale Rd crosses the White River.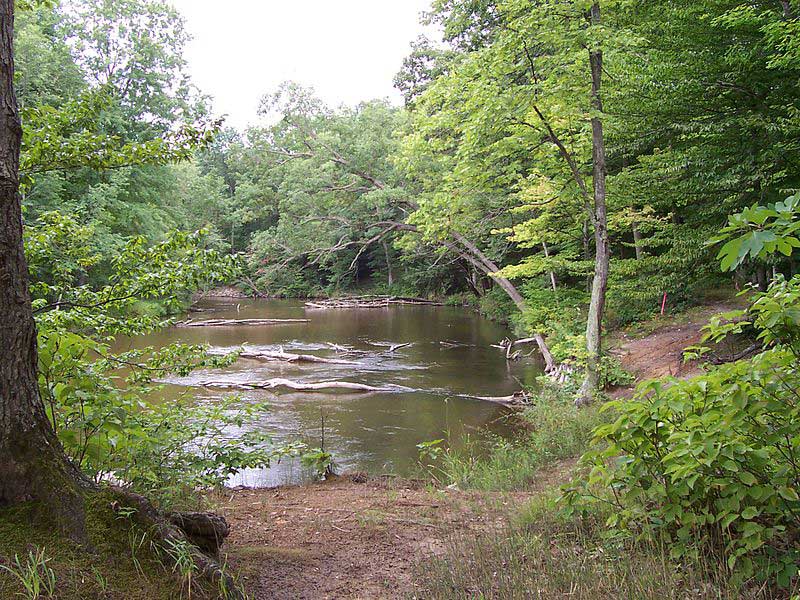 White River Watershed Collaborative — TUNA, TU MI, White River Watershed Partnership, and Fremont Area Community Foundation have teamed up to create the White River Watershed Collaborative to build a database through the entire watershed with a group of 49 partners from public, community non-profits, local and state governments. All partners have the desire/goal to build a workable plan to address White River water temperatures, water quality for a sustainable fishery, and economic impact for both communities and fishery departments. A really good overview of this effort was written up by Jacob Lemon in the Summer 2021 issue of Michigan Trout which you can read here. In February 2021, the first meeting of the group was held to get input, ideas, and direction from stakeholders. You can read the results of that meeting here.
Tree planting — The Home Rivers Initiative is planting hundreds of trees in the summer of 2021 along the banks of White River to improve bank stabilization and add canopy to shade water from sun.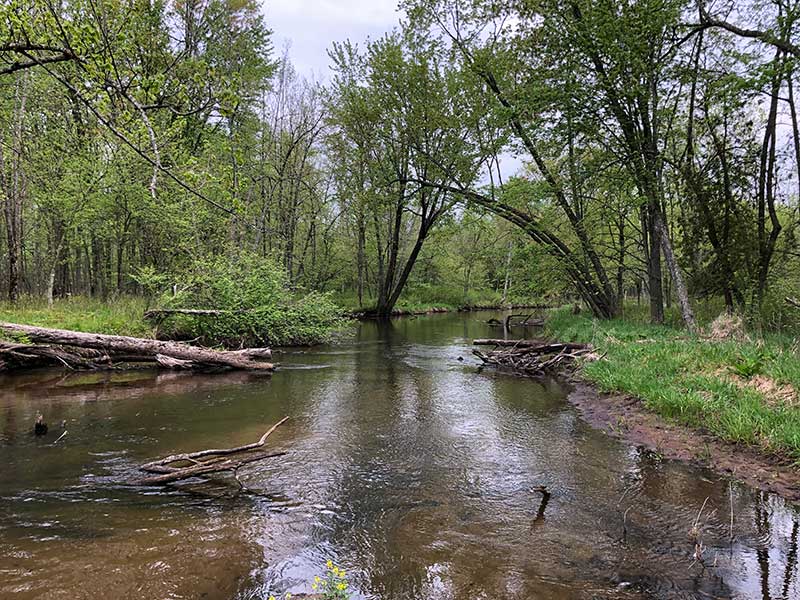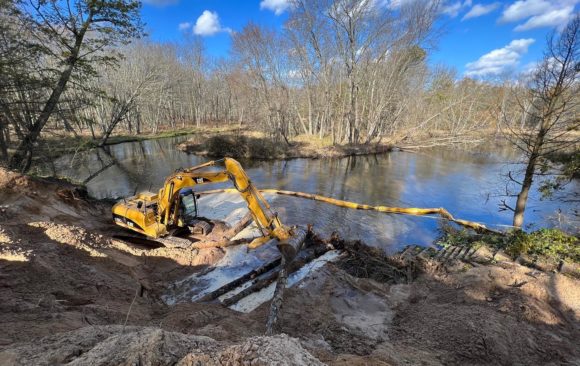 Major restoration happened at Diamond Point to stabilize an eroding bank and failing retaining wall.
Read More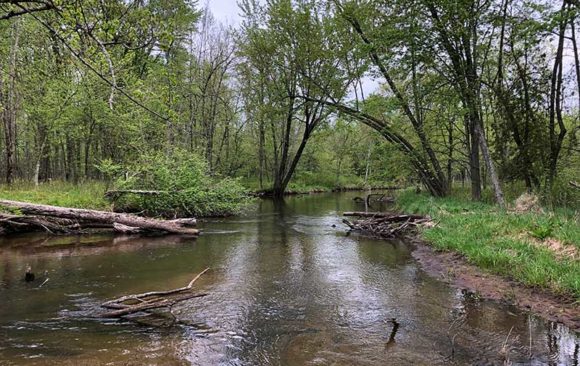 Please register for this cleanup effort on the White River.
Read More