Michigan TU Project Updates
April 13
@
5:00 pm
–
9:00 pm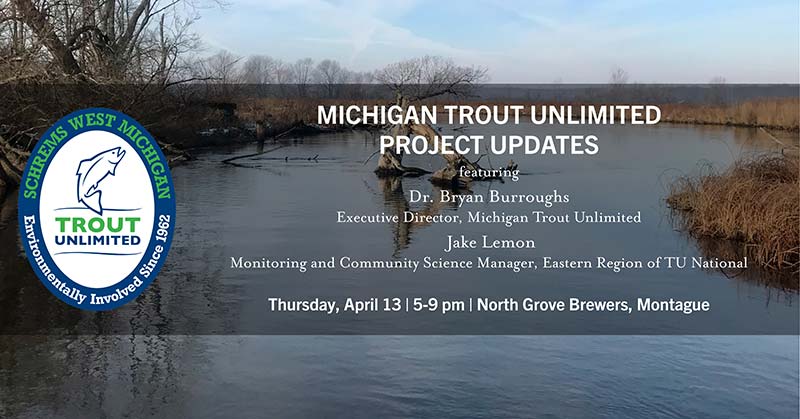 SMWTU's next membership event is Thursday, April 13 in the lakeshore community of Montague.
Our first speaker, Dr. Bryan Burroughs, Executive Director of Michigan TU will talk about the past, present, and future initiatives of Michigan Trout Unlimited. Likely topics include the priority waters in Michigan.
Our second speaker is Jake Lemon, TU's Monitoring and Community Science Manager. He'll share an update on the work TU and our partners in the White River watershed including completed projects and future priorities.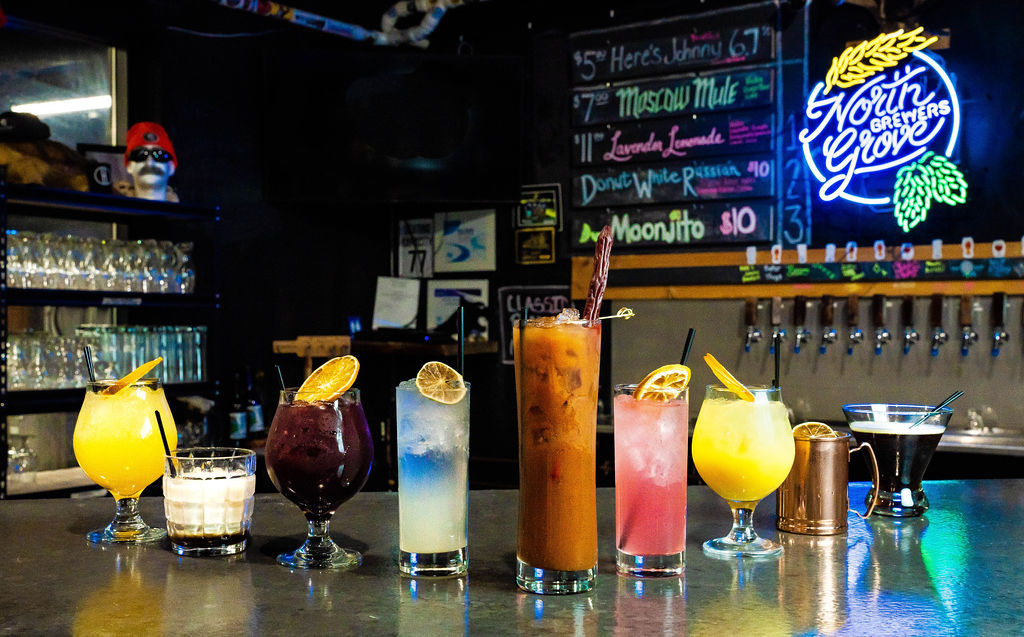 The evening will feature tasty food and beverages from North Grove Brewers in Montague, MI. In addition to an ever-changing tap list of craft brews, North Grove also distills whiskey and vodka which it makes into wonderful cocktails. The North Grove Kitchen specializes brisket, pulled pork, and chicken tacos. Our event will include a fully stocked Taco Bar for $25 per person.
Please be sure to reserve your spot by purchasing a $25 Taco Bar ticket per person. Does not include drinks.
Schedule for Thursday, April 13
5:00 p.m. – Socializing
5:30 p.m. – Taco bar served
6:30 p.m. – Dr. Bryan Burroughs, Executive Director of Michigan Trout Unlimited
7:30 p.m. – Raffle prize drawings