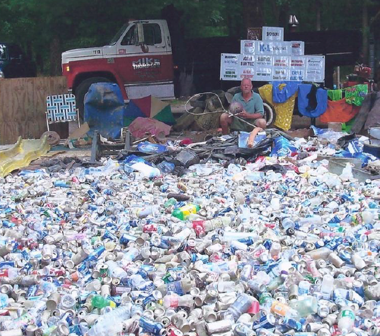 This event is being organized by Jerry Carlson. Volunteers should meet at BRIDGETON BOAT LAUNCH at 10 AM on Saturday, July 19. If you have questions, contact Jerry Carlson at 231-578-5465.
Everyone's welcome to join us in this effort of keeping the Muskegon River clean. This year's goal is to beat last year's 4,417 containers removed from the river. Bring your inner tube, kayak, canoe, boat or jet-ski. To be eligible for give-a-ways and the cook out, you must register at Bridgeton Boat Launch on the day of the clean-up. Launching begins at 10:00 am.
$100 gift card for best decorated floating device! Let's have fun and may the best person win!
Kayak's – 2014 goal is to give away 20 kayaks!!!!
PRIZE DRAWINGS WILL BE HELD 5:30PM SHARP AT MAPLE ISLAND BOAT LAUNCH
ACCEPTING DONATIONS: For those wishing to donate money toward or buy a Kayak to donate, the cost is $150 each. Donations can be dropped off at CHOICE ONE BANK, (make checks payable to Muskegon River Clean-up Co. LLC). All donations will be used to buy kayaks and other give-a-ways to the clean-up participants. All time for this event is donated and no one from the Muskegon River Clean-Up Co. LLC will receive payment for their services.