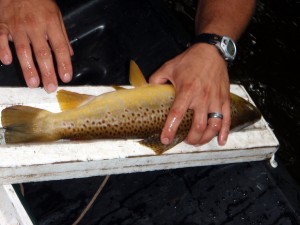 The Michigan Department of Natural Resources – Fisheries Division is asking for your opinions on future management activities for our fisheries resources. Please take 10 minutes to provide your views on what you believe are the most critical activities Fisheries Division employees work on to make Michigan the place to fish.
To access this survey, just visit http://www.surveymonkey.com/s/Strategic_Planning_Public_Survey2012.
This opinion survey will close at 8:00 a.m. on Monday, August 13, 2012.