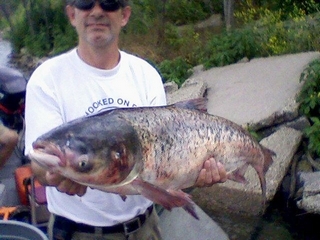 A bighead carp has been found in Illinois' Lake Calumet, about six miles north of an electric barrier set up to stop the invasive fish from entering the Great Lakes. More on woodtv.com >>
The group StopAsianCarp.com is a good avenue for voicing your concerns. You can find them at www.stopasiancarp.com and on Facebook.
ACTION: Call President Obama immediately at 202-456-1414 and urge him to take serious action to protect the Great Lakes today. The White House needs to understand how devastating Asian carp will be to the Great Lakes way of life.