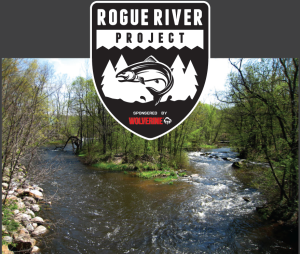 JOIN WOLVERINE AND ROCKFORD FOOTWEAR DEPOT AND HELP KEEP THE ROGUE RIVER BEAUTIFUL ON SATURDAY, SEPTEMBER 27TH!
Wolverine Brand and Rockford Footwear Depot are sponsoring a community effort to keep the Rogue River banks free of trash and other debris on Saturday, September 27. Check in will begin at 8:00 a.m. with directions and send off at 8:30 am. at the Rockford Footwear Depot (235 N Main St, Rockford, MI.)
Following the clean up all volunteers are welcome to come for lunch, music, and fishing/conservation demos.
Volunteers should bring comfortable shoes (that can get wet/dirty), layered clothing, bug spray and refillable water bottles.
Register at http://rogueriverproject.eventbrite.com