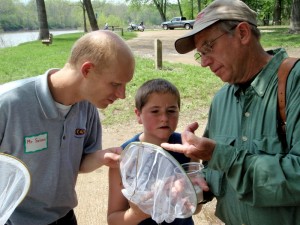 On May 13th, LaMont Christian students released the 100+ salmon in Deer Creek as is joins the Grand River. This was the first year science teacher Brent Seinen offered Salmon in the Classroom –  made possible with a $1,000 grant from Schrems West Michigan TU – and has found it to be a great teaching tool.
Back in November, the students toured the MDNR Wolf Lake Hatchery and returned with approximately 200 eyed salmon eggs. For seven months, the students followed the salmon growth to the release size of 3-4 inches.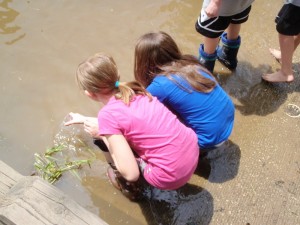 In addition to the salmon release, Schrems board member Dick Smith conducted two-part macro invertebrate sessions: the students first observed Dick's extensive collection of individually bottled and labeled bugs followed by the students getting in the water and netting and identifying bugs found the Deer Creek.
To date, Schrems has funded Salmon in the Classroom programs in seven schools and add two new schools each year.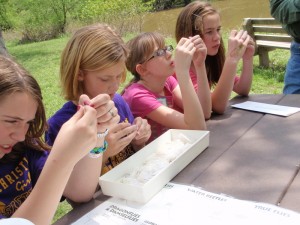 The activities were covered by The Grand Rapids Press and Michigan-out-of Doors TV (segment will air in 2-3 weeks on local PBS stations).