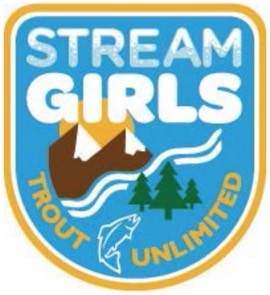 Trout Unlimited is partnering with the Girl Scouts to host STREAM Girls – a watershed‐based education program for Girl Scouts. During the program, girls assess a community stream, sample macroinvertebrates, tie a fishing fly, and learn to cast a fly rod!
Volunteers are needed for 2 hour blocks for both fly casting and fly tying.
Please see the schedule below for more information and contact Jamie Vaughan at [email protected] if you're interested.
SATURDAY, JUNE 30
Betsy Cutler House, Muskegon, Mich.
1-3pm — Fly Casting
3-5pm — Fishing
SUNDAY, JULY 1
Betsy Cutler House, Muskegon, Mich.
10:30am-12 noon — Fly Tying
SATURDAY, JULY 28
Camp Ann Behrens, Greenville, Mich.
1-3pm — Fly Casting
3-5pm — Fishing
SUNDAY, JULY 29
Camp Ann Behrens, Greenville, Mich.
10:30am-12 noon — Fly Tying