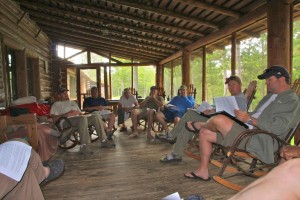 On June 19th, Andy Milnes conducted his last Schrems Board Meeting and the 2010-11 Annual Meeting at WaWa Sum along the AuSable River.  Board Member and Officer election results:
Board Elections (three-year term): Don Messinger, Mark Montptit, Tom Mundt, Larry Risbridger, Dave Smith and Rich Steketee.
Officer Elections: JR Hartman, President; Jason Cook, Vice President; Mark Montpetit, Treasurer and Rich Steketee, Secretary.