WMTU TO BE CALLED SCHREMS WEST MICHIGAN TROUT UNLIMITED
First published December 2000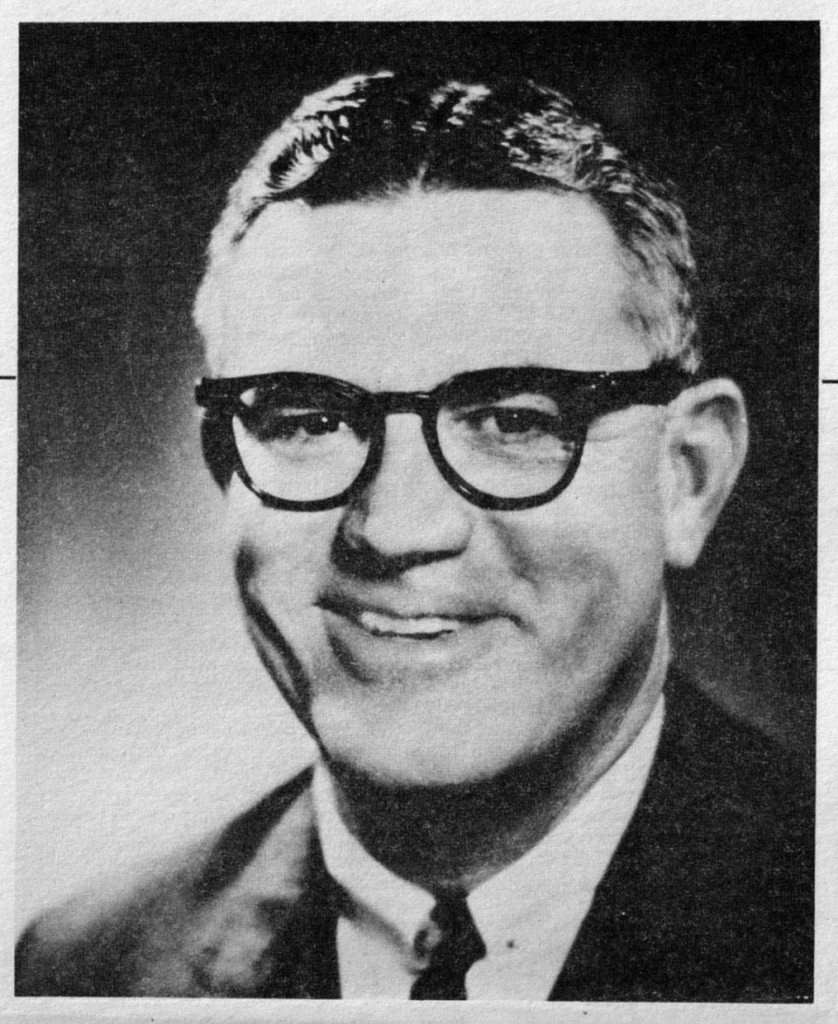 For the past 38 years, West Michigan Trout Unlimited has furthered the noble cause of cold water fishery conservation. All of the financial contributions, in-stream work projects, and efforts to educate and develop future generations of conservation-oriented fly fishers are a testimonial to our Chapter's dedication to this great resource. The next person who joins our Chapter will be our 800th member. The cold water conservation effort in West Michigan has a firm foothold.
All of our successes and strength as a chapter would not be possible without the vision and perseverance of our founding members. These fly fishermen had the dedication and conviction to establish WMTU in 1962 when the concepts of "wild trout" and "catch and release" were mostly vague and unarticulated notions to users of the resource.
It was only three years earlier that Trout Unlimited itself was established in Grayling, Michigan. One of the original founding members of Trout Unlimited was a man known as "Cornie". While the original group focus centered on the Au Sable River, Cornelius "Cornie" Schrems wanted to take this notion beyond the banks of that fabled river. He felt the same dedication and effort could be applied to his favorite "home waters" of the Pere Marquette and Little Manistee Rivers. Thus, it was that Cornie Schrems joined together with fellow Grand Rapids fly fisherman such as Blake Forslund, C.R. Evenson and Dick Nelson to create the West Michigan Chapter.
Cornie and the others gathered more believers in the cause as the Chapter prospered and grew larger. Cornie is best remembered for the time and effort he devoted to teaching younger fly fishers about the privileges and responsibilities that go with fly fishing for trout. His financial support, leadership and vision never faltered. He was instrumental in establishing the "Flies Only" section of the Pere Marquette River. Each year, the Chapter gives the Cornelius Schrems Award to a person who has contributed to the lore and sport of fly fishing.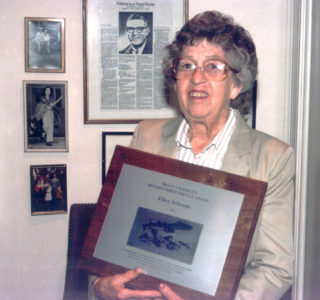 After Cornie's passing in 1982, his wife, Sis, founded the Schrems Scholarship Fund. Since that time, Sis has continued to fund scholarships for graduate students to use in research projects involving wild trout. In 1994, Sis received the Distinguished Service Award from Trout Unlimited at its National Convention in Bozeman, Montana.
Our Chapter owes a great debt of gratitude to the Schrems. Through 38 years of continuous and steadfast support of WMTU, Sis and Cornie have created a legacy. From now on, our Chapter will be known as the Schrems West Michigan Chapter of Trout Unlimited. This is intended to be more than a gesture of appreciation. Our hope is that it will be a constant reminder that we have to work to continue the Schrems' legacy.