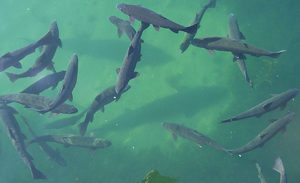 Volunteers are needed for the Michigan DNR Hook, Line, and Sinker program happening this summer. The program is designed to teach children how to fish including tying knots, setting up a pole, casting, using bait, and removing fish from a hook.
SWMTU is helping promote the program at the Wolf Lake State Fish Hatchery located just to the west of Kalamazoo.
To volunteer for the program, you do need to go through a bit of training conducted by Shana Ramsey at the fish hatchery. Please sign up here if interested.