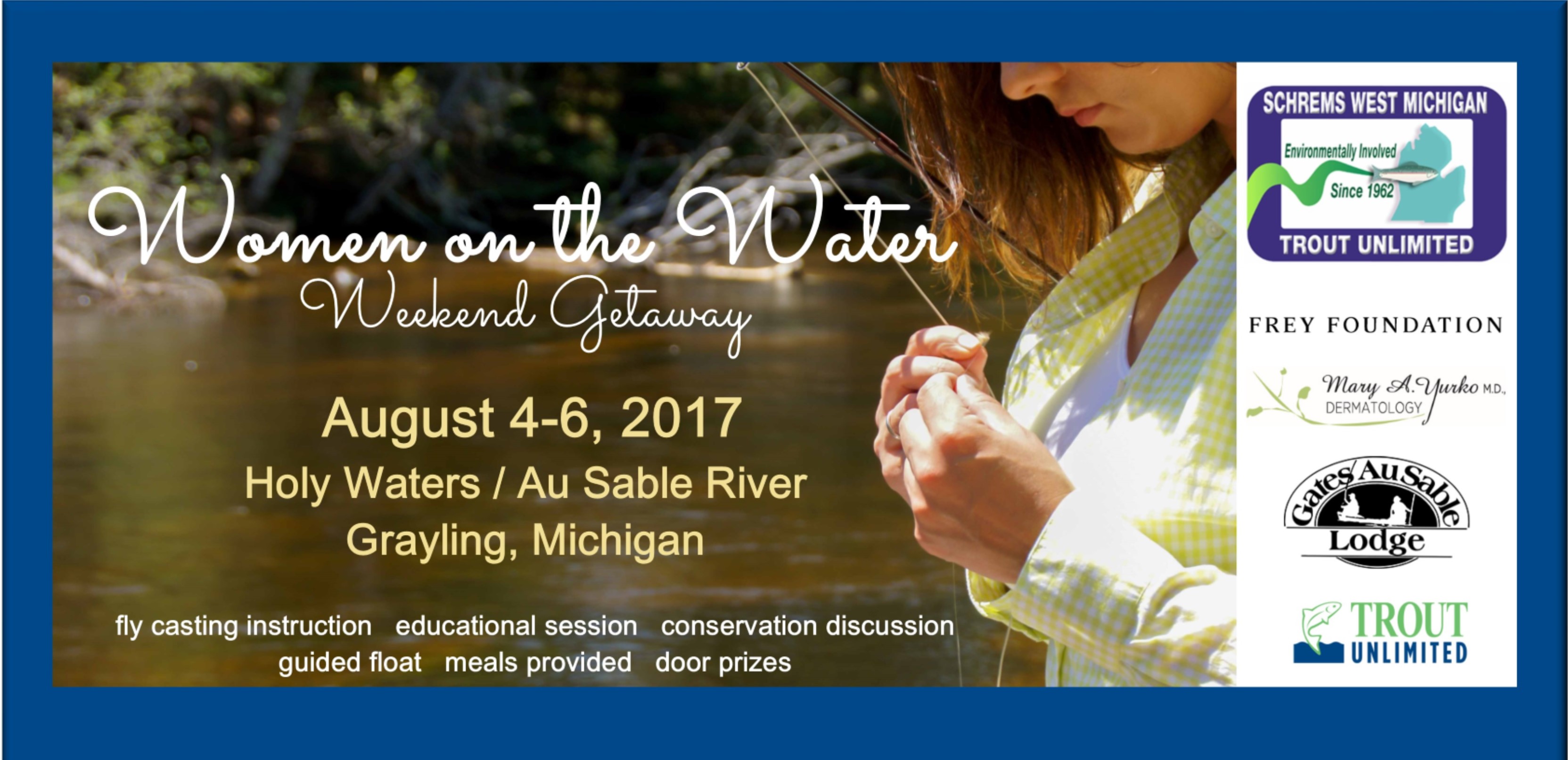 The Schrems West Michigan Trout Unlimited Chapter is proud to present a women's only weekend at Gates Lodge on August 4 – 6, 2017. Gates is located along banks of Michigan's most prized blue ribbon trout stream – the Au Sable River.  Beginners welcome, intermediate and experienced fly fishing ladies will also find this trip fun and informative. Support our women's initiative and register today!  (Group is limited to the first 20 registrants.)
$230pp – 2 nights/double occupancy, meals, snacks, instruction + half day shared guide trip or
$330pp – 2 nights/double occupancy, meals, snacks, instruction + full day shared guide trip
(Pricing does not include tips and gratuities for guide services or rental equipment if needed)
Special thanks to our product sponsors!
Weekend Schedule
Friday, August 4
Check-in @ Gates Lodge
Social / Reception
Saturday, August 5
Coffee & Full Breakfast
Educational Sessions
Casting Assistance / Instruction
Riverside Chat / Entomology
Lunch
Float Trip – Meet Your Guide
Dinner on the Water (full day guide trips)
Social / Reception
Sunday, August 6
Coffee @ Lite Breakfast
Check-out of Room
Casting Contest
Door Prizes
RSVP by Friday, July 21, 2017 (limited to the first 20 registrants)
A special thank you to our sponsors! Their contributions have helped to make this women's weekend possible.