Michigan Fly Fishing History & Fly Tying Event
Rockford Brewing Co.
Saturday, March 26, 2016
12 E. Bridge St., Rockford
12noon – 4:30pm
$10 p/p – Register by Thursday, March 24.
(salad/pizza/breadsticks included and brews available for purchase)
TU members and future members are welcome!
Register below through Paypal.  Call Jeff @ 616.514.7121 for event questions and call Chris @ 616.550.9380 for tying related questions
Enjoy a relaxing afternoon with your SWMTU friends and partners on Saturday, March 26 at Rockford Brewing Company.
12-12:30pm – Lunch & Social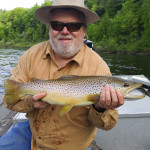 12:30-1:30pm – Michigan Fly Fishing History by Glen Blackwood, Great Lakes Fly Fishing Co.
Learn new and interesting facts about the history of fly fishing in Michigan. Also, hear the background on Selective Trout and how area residents helped make this book such a success.
1:30-1:45 – Break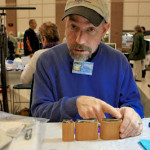 1:45-4pm – Trout Opener Fly Tying by Chris Soule, Grand River Fly Tyers
For the fly tying portion of the event, bring your vise, tools and materials (hackle, pliers, scissors, and accouterments,black 8/0 or 6/0 thread). The focus will be on three patterns within the development of a fly – nymph, emerger, and dry. There will be 2-32" monitors and few extra fly tying kits for beginners to borrow.
It will be a great event – hope to see you there!