Michigan TU and Michigan DNR
May 11, 2021 @ 7:00 pm

-

9:00 pm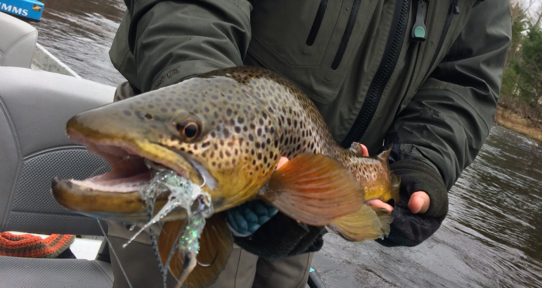 SWMTU is honored to host a collection of leaders in trout ecology for our next online seminar. And to get you more involved, our guests want to hear your questions.
The next guests include …
Kristin Thomas, Aquatic Ecologist, Michigan Trout Unlimited
Brian Gunderman, Southern Lake Michigan Unit Manager, Michigan DNR
Jay Wesley, Lake Michigan Basin Coordinator, Michigan DNR
Mark Tonello, Fisheries Biologist, Michigan DNR
Our speakers plan to cover several topics with presentations, and then open the floor to a panel discussion in which they want to answer your questions. Here are the topics they plan to cover:
Lake Michigan steelhead returns
Grand Rapids River for All program
Habitat projects in SW Michigan trout streams
How Trout Unlimited picks projects around the state
Bring your questions to the seminar, and you can ask them in person. Or if you want to ask your questions in advance, please email them to [email protected].
Online Seminar Details
Date: Tuesday, May 11, 2021, at 7:00 pm eastern
We are hosting this online seminar on Zoom with overflow participants able to join on YouTube and Facebook Live.
Zoom is limited to the first 100 participants. If you join this way, you'll be able to ask questions via text chat, and potentially over audio/video. Here is the link: https://us02web.zoom.us/j/81407072481
YouTube allows unlimited participants, but you won't be able to ask questions. Here is the link: https://www.youtube.com/c/SchremsWestMichiganTroutUnlimited.
This seminar will be recorded for later viewing on YouTube.