The four seasons of fly fishing Michigan's Upper Peninsula
May 14, 2020 @ 7:00 pm

-

9:00 pm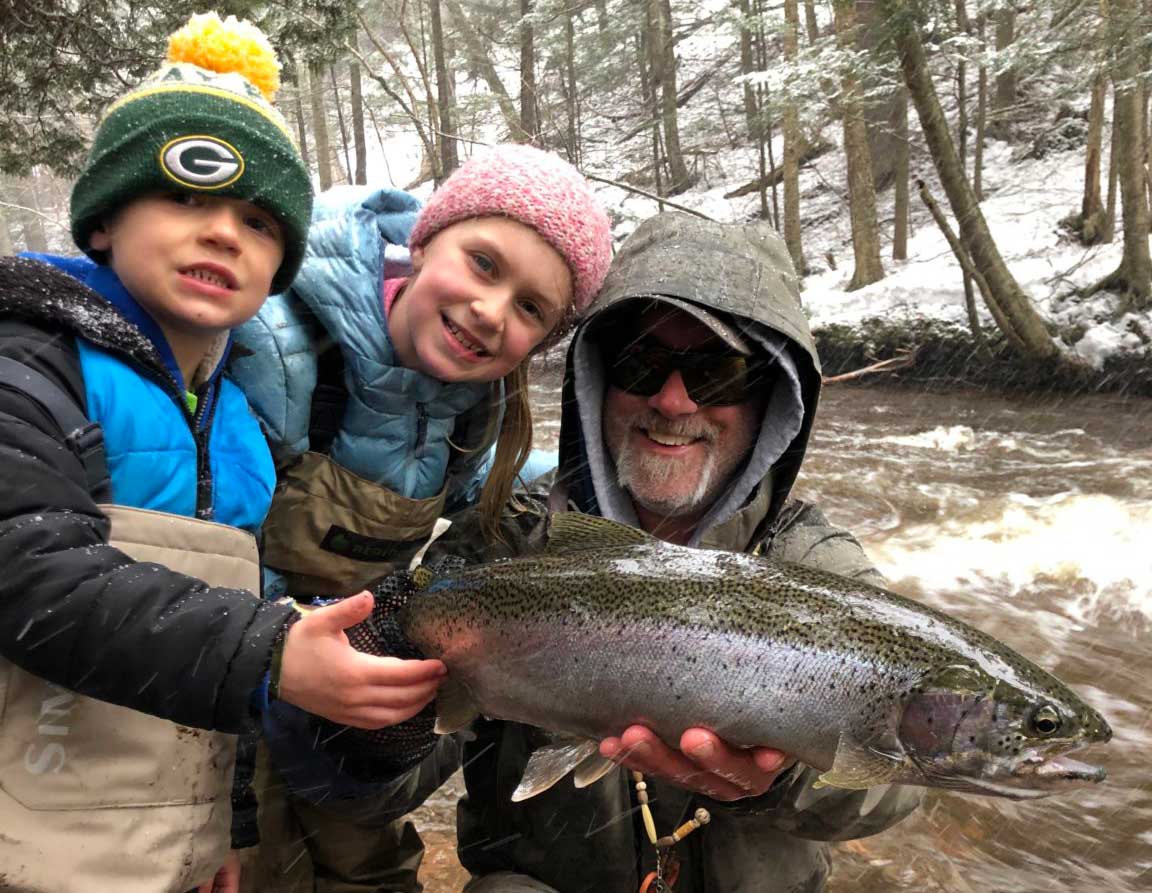 Join us for our next virtual presentation on Michigan's critical coldwater resources, "The four seasons of fly fishing Michigan's Upper Peninsula".
On Thursday, May 14 we're honored to have Captain Brad Petzke of Riversnorth lead a presentation featuring the fly fishing opportunities of Michigan's Upper Peninsula.
Pioneering different fly fishing techniques for two decades in Michigan's remote Upper Peninsula, Captain Petzke offers the region's most diverse angling opportunities. From native brook trout, brown trout, steelhead, pacific salmon, Muskie, Pike, smallmouth bass, whitefish, and Atlantic Salmon; Riversnorth provides a wide variety of options for the angler.
This presentation will only be offered live at 7:00 p.m. on May 14. It will not be recorded for on-demand viewing.
We are offering the meeting through two viewing options …
Zoom Meeting – This is open to the first 100 viewers. It allows participants to ask questions during the meeting. You will be muted upon entering the meeting, and please keep yourself muted.
YouTube Channel – The Zoom meeting will be live simulcast on YouTube. This allows an unlimited number of viewers. It does not allow for any interaction, so if you don't plan to ask a question, please join the YouTube channel.
In either case, we are not requiring reservations, passwords, or payment. Just mark your calendar and enjoy!
DETAILS
The four seasons of fly fishing Michigan's Upper Peninsula
May 14, 2020, 7:00 PM Eastern Time
Zoom Meeting: https://us02web.zoom.us/j/82962423175
YouTube Live: https://www.youtube.com/channel/UCxMWYVwhgX4wzp0iBTZpbKQ