Upper Peninsula Fly Fishing
February 23, 2021 @ 7:00 pm

-

9:00 pm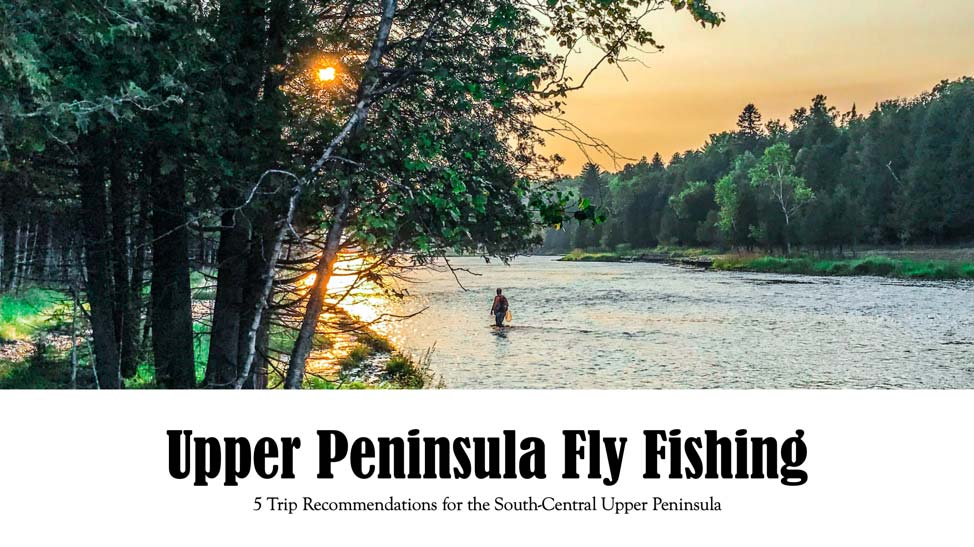 From a fly fishing perspective, the Upper Peninsula of Michigan has been synonymous with brook trout, Ernest Hemingway, and the Big Two-Hearted River. And rightfully so. Year after year, fly anglers visit the U.P. to wade the cold, dark waters to pursue the feisty, bejeweled brook trout. For many, brook trout fishing in the U.P is a rite of passage. But the U.P. offers many other amazing fly fishing opportunities for the adventurous angler. 
Join Caddis Shack Guide Service (from Escanaba, MI) as they share their recommendations for fly fishing the south-central Upper Peninsula. Whether you're a diehard angler looking to tangle with some great fish, planning a special trip with friends, or just wanting to explore the U.P. they'll share some great ideas to help you plan your next adventure.
If you'd like to learn more about Caddis Shack Guide Service visit them at www.caddisshackguideservice.com.
Online Seminar Details
Date: Tuesday, February 23, 2021, at 7:00 pm eastern
We are hosting this online seminar on Zoom with overflow participants able to join on YouTube.
Zoom is limited to the first 100 participants. If you join this way, you'll be able to ask questions via text chat, and potentially over audio/video. Here is the link: https://us02web.zoom.us/j/82452856857
YouTube allows unlimited participants, but you won't be able to ask questions. Here is the link: https://www.youtube.com/c/SchremsWestMichiganTroutUnlimited
This seminar will be recorded for later viewing on YouTube.