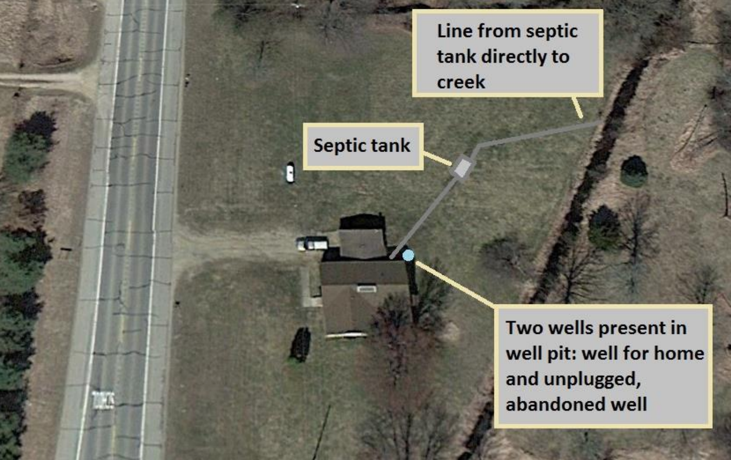 Ten years ago, the Barry-Easton District Health Department (BEDHD) started an effort to protect water quality by making sure water from sewer systems didn't make it into the ground and drinking water. SWMTU even gave them the C. R. Evenson award in 2014 for helping preserve the environment.
Today, there is effort underway to undo this environmentally safe practice.
The Environmental Health Director of BEDHD is asking for you to contact her with comments, suggestions, and letters of support.
Here's the call-to-action …
The Barry-Eaton District Health Department (BEDHD) started its Time of Sale or Transfer (TOST) program in 2007. The TOST program's purpose is to make sure that homeowners with on-site drinking water wells and sewage systems have a safe and adequate supply of drinking water and a system that safely disposes of sewage. This, in turn, helps to ensure that everyone in the community has access to safe drinking and recreational waters. In the past 10 years, TOST has supported many activities aimed at keeping everyone's water safe.
BEDHD has released a report detailing the TOST program's findings for the first 10 years.
·        This report is posted on our website at https://goo.gl/ZUUHft.
·        Additional information about the program can be found on the Environmental Health page of our website, www.barryeatonhealth.org. The direct link is https://www.barryeatonhealth.org/time-sale-or-transfer-program.
·        If you would like to contact BEDHD about the report or the TOST program, please contact Regina Young, Environmental Health Director, at [email protected] or 269-798-4103
Although our data demonstrate that TOST has been fulfilling its purpose, the program continues to create controversy in the community.  Beginning November 13 and over the next several weeks, the Board of Health will be considering significant changes to the TOST regulation and may even consider ending the regulation completely.  Your input on the regulation is important to us! 
**Please consider sending me an email or letter that can be shared with the Board of Health with your ideas, suggestions, or concerns.  If you don't have ideas, suggestions, or concerns, your letter of support would be appreciated!  **
Feel free to share this information!
Thank you,
Regina Young, R.S.
Environmental Health Director
Barry-Eaton District Health Department
[email protected]
269-798-4103
Mobile: 269-838-9985
www.barryeatonhealth.org
www.facebook.com/barryeatonhealth