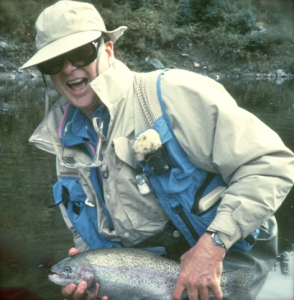 Mr. Pobst, at 80, is truly renowned in the fly fishing world for his avocation for the study of stream dwelling insects. He, along with two other locals, Carl Richards and Doug Swisher revolutionized the way we fished by studying and sharing the behavior, morphology, and trout's eye view of aquatic insects.
The "Match the Hatch" event is a chance for those who know his work to spend time with him and hone their skills. For those new to the sport, it is a chance to take a big leap forward in your angling success. Knowing what the fish are eating and having the appropriate imitation is one of the three things you need to consistently catch fish. The mechanics of casting and presentation of your fly are the other two.
It isn't too late to sign up or attend.  RSVP' are preferred, but don't let that stop you. While there is no fee for this event.  Schrems will be happy to take donations.
Remember to bring waders!
Starts at 1:00 PM Saturday, May 14 at the Rockford Community Cabin (map)
Contact: Stuart Decker [email protected]